To good news is that I opened my mailbox and checked the sales contract of the mud tanks from foreign clients. I've been following the order for about 2 weeks, and very happy can get the contract.
The mud tank system consist of agitators, 2 sets mud tanks, jet mud mixer and Mud guns. We already put out the 3D drawing and has been recognized by the customer. It is mainly used to mix drilling fluid. It meets utility request of the drilling solid control system, mud plant and solid-liquid separation system.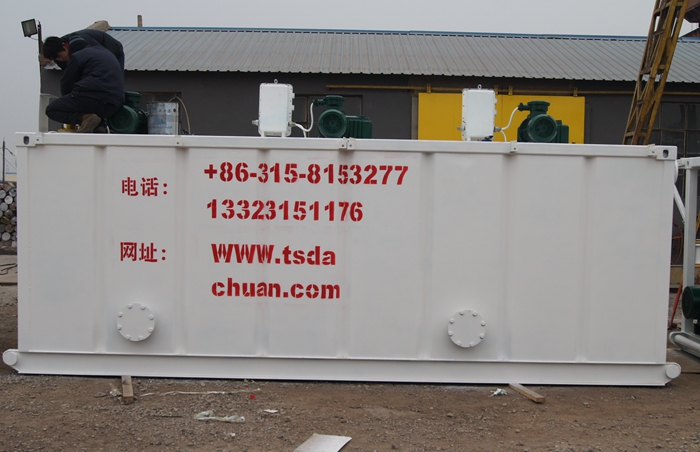 The Mud Tank designed and manufactured by our company is Square tank. The body of the tank is made of welding the steel plate and section, using the flat cone-shape structure or the corrugated structure. The mud tank surface and the passage are made of the slipping resistant steel plate and linearity netted steel plate which is produced by the professional factory, the mud tanks are made of the side steel pipe, all of the structure can be folded without barrier and pegged reliably.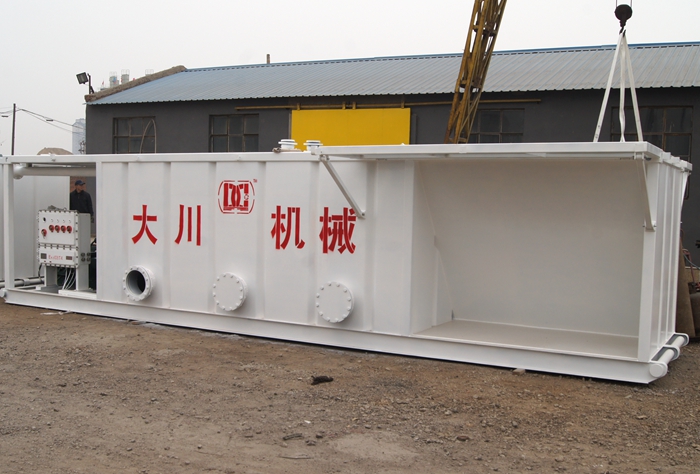 The surface of mud tank is equipped with water pipeline for cleaning the surface and equipment on the mud tank, we use soaked zinc processing for the netted steel plate. The ladder is made of the channel steel to take responsibility the body, the foot board is made of the linearity netted steel plate. The two-sided guard rail are installed the safe suspension hook. The mud tank is designed the standard shanty to prevent the sand and the rain. The pipeline is installed in the tank to preserve the warm air heat.
Please notice DC Solid control news update and I will updating the manufacturing pictures in future days.