DC Solid control mud cleaners are available in different configurations to meet customer requirements. 2-panel, 3-panel or 4-panel shakers are available with desanders and and/or high-volume desilters. Our new hydrocyclones technology replaces the conventional desanders and desilters cones with significant benefits.
Mud cleaner is thethird stages of cleaning system. Depending on the rated capacity, the number of cyclones can be changed. The mud cleaner is ideal equipment for the circulation system.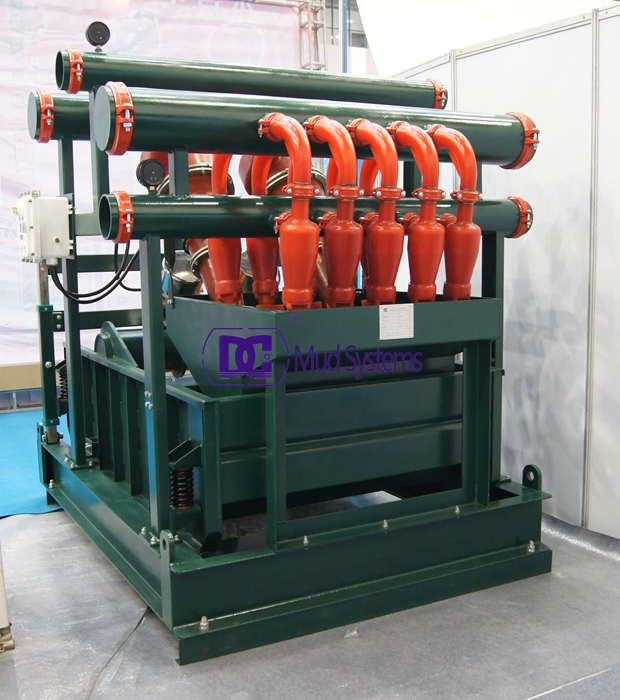 Mud cleaner is often installed after the shale shakers where the sand trap drilling mud feeds into the desanders and desiters respectively, the underflow of hydrocyclones loads onto the dewatering screens for recycling the usefully drilling fluids back to the mud system. The drilled cuttings above the screens are therefore dried which lowers drilling cuttings disposal cost.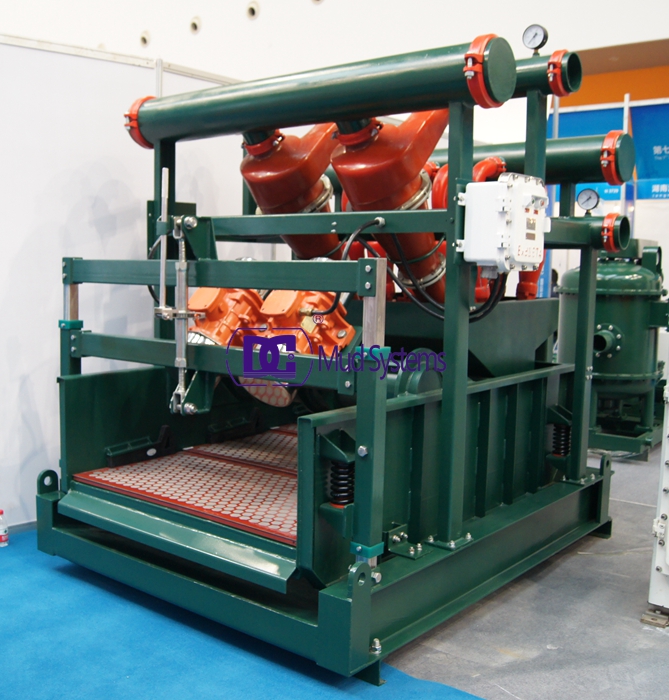 Usually Mud Cleaner combines 10" desander hydrocyclone(s) with smaller 4" hydrocyclones, effectively taking two "cuts" at the unwanted solids contaminating the fluid. The 10" remove large solids down to approximately 100 microns and the 4" can remove solids down to the 20 micron size range. The vibratory screening unit is designed to take the underflow of both size sets of hydrocylones and separate the concentrated solids from the liquid.