Shale shaker is the first stage of solids control equipment in drilling purification system. It can remove cuttings above 75 μm brought from the drilling well to leave the liquid with smaller particles into the tanks below, which will flow into next grade solids control equipment for further treatment.
DC Solid control supply the 3 and 4 Panel Linear motion shale shakers meet the needs of solids separation in a large number of different industries. To name a few, Drilling, (whether it be used in Oil and Gas as a primary or drying shaker, Water Well, or HDD), Dredging, Mining and Dewatering for waste disposal.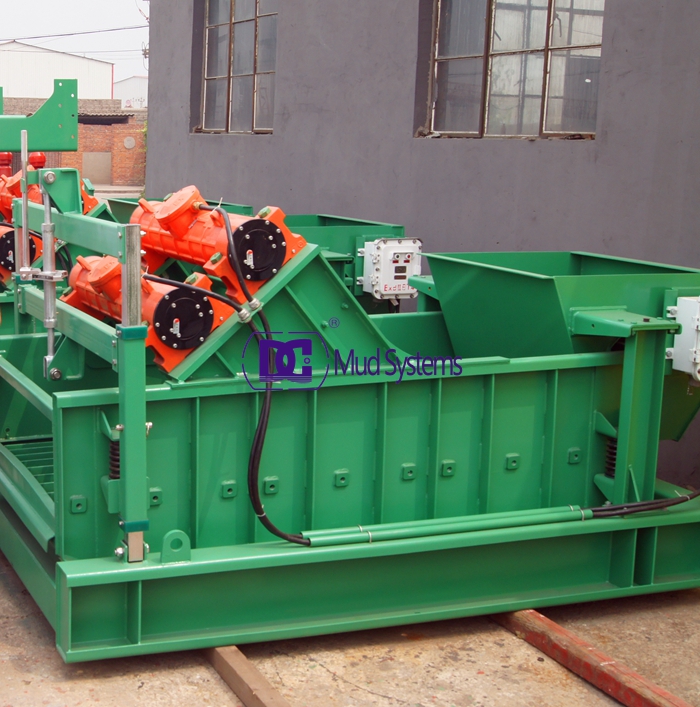 Main features of our mud shale shaker:

Hopper type feed mode reduces feed speed.

Martin or OLI vibration motor.
Screen box angle is mechanical and adjustable.
Wedge-type compaction device facilitates fast replacement of screen.
Schneider or Siemens electrical components.
Overall heat treatment, long time work.
Vibration strength is 7.5G, adjustable.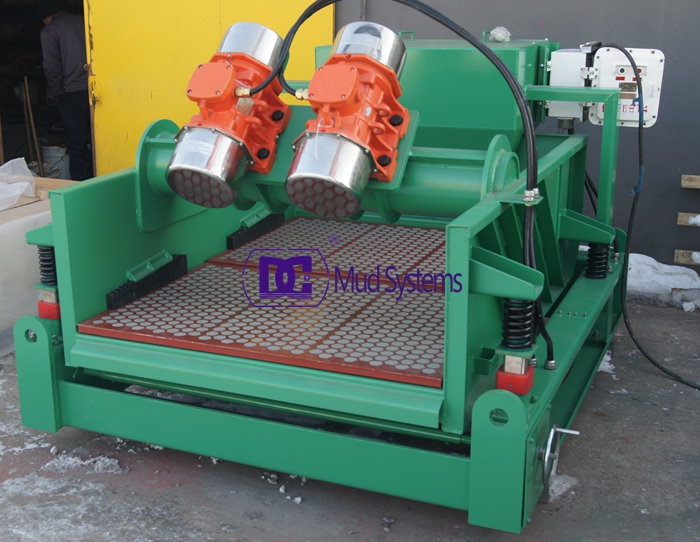 There are many different designs and research into the best design is constantly ongoing since solids control is vital in keeping down costs associated with the drilling fluid. The basic design consists of large, flat sheets of wire mesh screens or sieves of various mesh sizes that shakes or vibrates the drill cuttings, commonly shale shaker. Please contact DC Solid control to get more detailed information of the shale shakers.