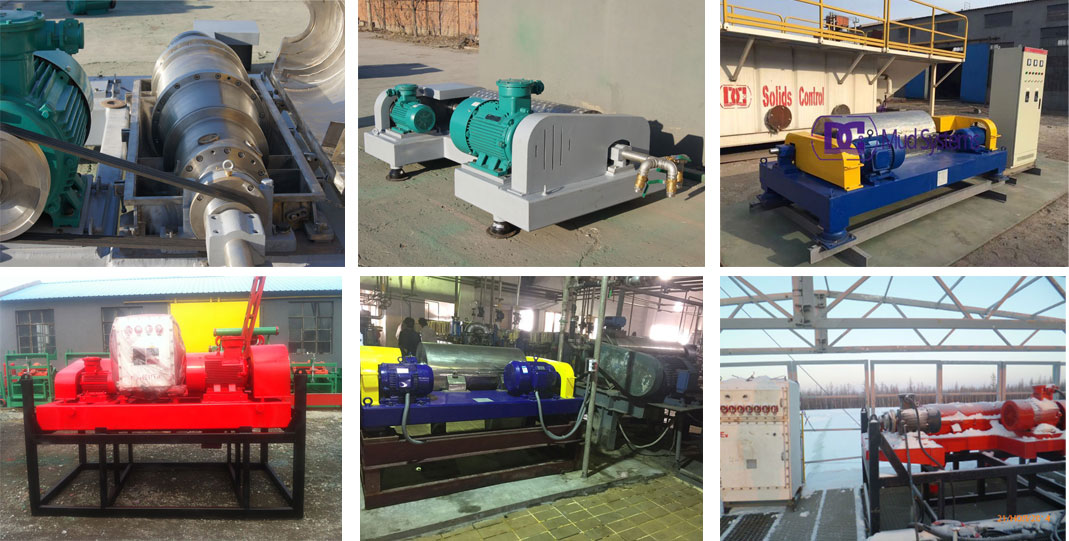 1. Separation the juice:
DC decanter centrifuge can widely used in fruit juice separation, vegetable juice separation, Vinasse mash separation and ect.
Fruit juice: Apple juice, grape juice, pear juice, orange juice, strawberry juice, mango juice, peach juice, etc. Clear juice and fruit grain orange, jujube residue, fruit juice and other mixed juice,
vegetable juice: Tomato juice, fresh carrot juice, celery juice, cabbage juice, cucumber juice, honey pumpkin juice, etc.
Vinasse mash: according to the different crushing methods , fermentation process and the concentration and particles size is different of the extractive, adopt the special structure design to make the vinasse mash
insoluble solids subsidence and dehydration, to get the purpose of the liquid and solid phase separation.
2. Protein and starch:
Decanter centrifuge mainly used in plant protein isolate and tarch refining preconcentration, starch recovery and ect.
Our decanter centrifuge widely used in protein separation of Beans, peas, lupines, rapeseed, and starch separator of Potato, sweet potato, cassava, wheat, rice, corn.
Tangshan Dachuan Machinery decanter centrifuge has the advantages of compact structure and small area. The material of the parts touching with fluid are stainless steel #304 or 316, fully closed and continuous working which is comply with food hygiene requirements.
3. Mineral powder separation:
Decanter centrifuge also can be used in mineral powder separation, such as, Potassium long, kaolin, calcium carbonate, zinc sulfate, aluminum hydroxide, titanium dioxide, etc.
DCLW decanter centrifuges have the advantages of full closed, continuous working, less quick wear spare parts, and lower cost. The solid content of the suspended liquid is low and solid recovery ratio can get to above 90% .
4. Wastewater separation:
Decanter centrifuges are widely used in wasterwater treatment of chemical, Industrial and agricultural products.
Such as: Sewage treatment factory, paper mill wastewater treatment, sewage processing of aquatic products, garment factory wastewater treatment, pickle factory sewage treatment, blankets factory sewage treatment, woolen sweater factory sewage treatment, sewage treatment, sewage treatment, printing plant sewage treatment, garbage power plant wastewater treatment, pharmaceutical factory sewage treatment and lots of industrial and mining enterprises that produce sewage.
It is convenient for the use of the centrifuge in tangshan dachuan. The differential is chosen for two kinds of cycloid or planet, with high accuracy and smooth operation.

5. Sludge separation
Usually, decanter centrifuge has the different length and diameter size to meet the different requirements. The centrifuge can separate out the particle size whose diameter is 2-5um based on the additive flocculation technology, the centrifuge and polymer used together to realize the zero discharging.
The centrifuge mainly used in river dredging, oily sludge treatment, municipal sewage sludge treatment, waterworks sludge separation, electronic components, steel mill sludge treatment plant sludge treatment, sludge treatment and pickling paper mill sludge treatment etc widely need sludge separation industry.
Oily sludge treatment can be designed according to the material component and requirements.