DCPTS Dual motion shale shaker is the lastest developed product manufactured by our company which can realize both linear motion and balanced elliptical motion,converting movement trajectory according to the site conditions to get the optimum efficiency of mud processing,it is the most advanced and cost-effective shale shaker at present.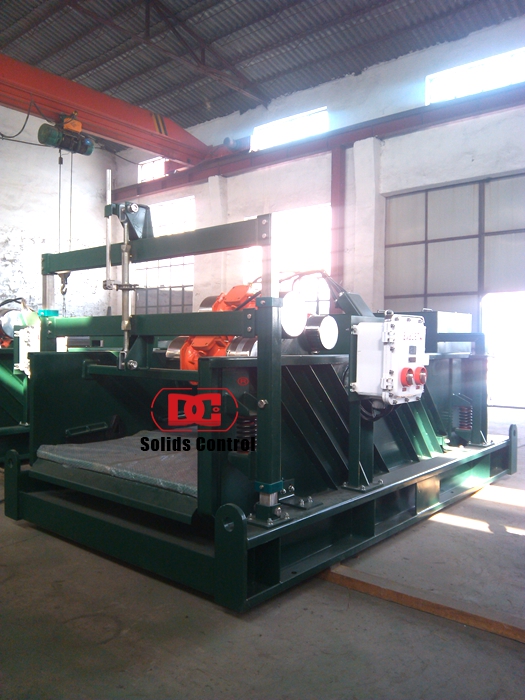 DC Solid control finished the production of the 4 sets of DCPT650-4K dual motion shale shakers, which is the combination of the linrar and the ellipse motion. To the poor formation lithology DCPTS shale shaker has a good adaptability and outstanding advantages to fragile and clay stratum,it has the characteristics of treating capacity 20% larger than linear motion shale shaker,high drilling cuttings discharge speed,long service life of screens and small splash of drilling fluid.
DC dual motion shaker is DCPTS650-4K, the treating capacity is 600 GPM. By using two vibrators, the two running type can be adjusted easily without changing the angle of the eccentric block inside these two motors. DC dual motion shaker is more cost-effective as DC only uses two motors while most of the other suppliers are using 3 motors.
DC Solid control can supply shale shakers, desanders, desilters and mud cleaners are storaged in DC Workshop. We also has some decanter centrifuges, cuttings dryers as well as shaker screens in Houston. Most of the spare parts or wear parts are also storaged here. DC experienced service engineers can also be sent out for commissioning and after sales service.