The mud gas separator is designed to provide effective separation of the mud and gas circulated from the well by venting the gas and returning the mud to the mud pits. Small amounts of entrained gas can then be handled by a vacuum-type degasser located in the mud pits. The mud/gas separator controls gas cutting during kick situations, during drilling with significant drilled gas in the mud returns, or when trip gas is circulated up.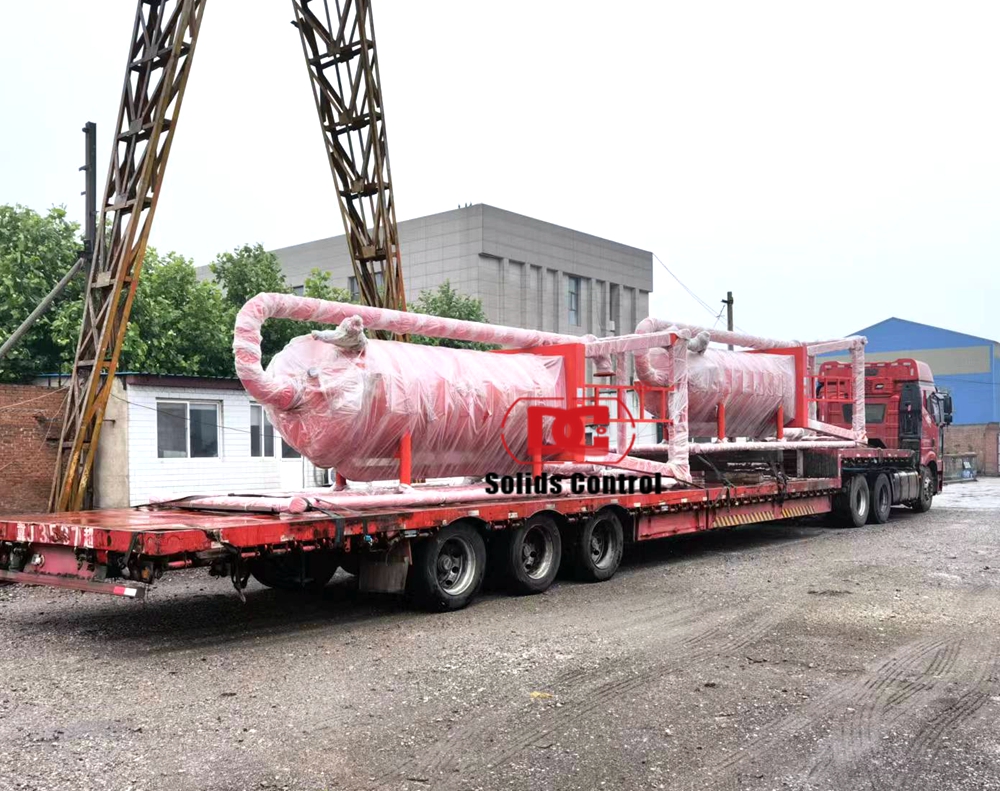 DC Solid control is a professional manufacturer of mud gas separators, this equipment strictly produced according to user's request and accpet the ASME inspect and got the good results. And now we are talking about a more big project about the ASME Mud gas separators, because of this order give us good feedback and there was a good response locally.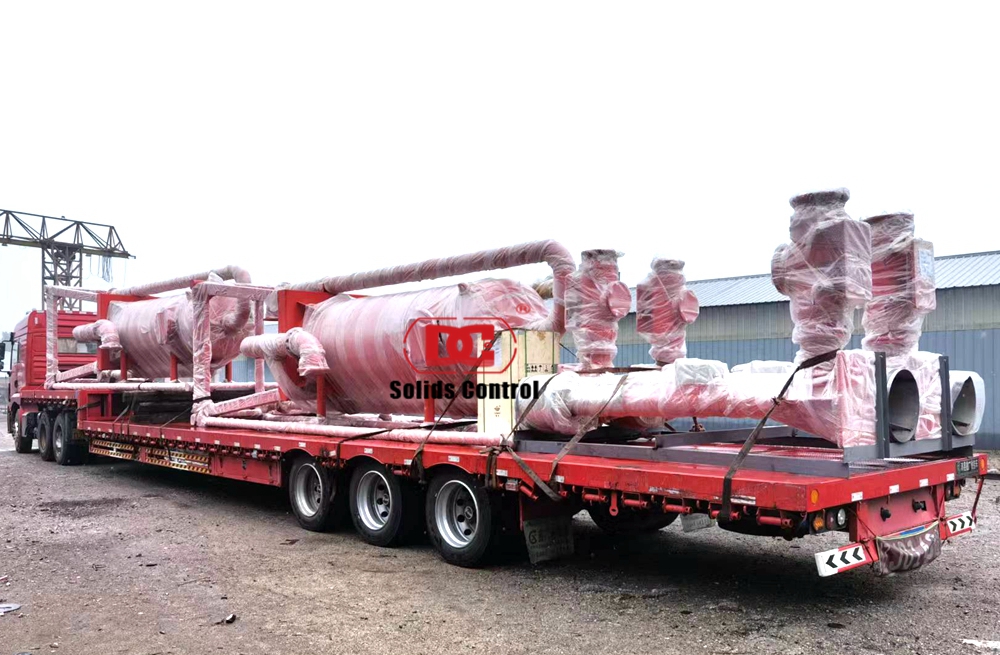 Features and Benefits of Mud Gas Separator

1. Constant pressure drilling fluid mud gas separator is a specialized equipment used for primary degassing of gas-cutting drilling fluid,it is mainly used to remove big bubbles whose diameter ≥φ3mm.
2. Mud gas separators produced by DC have the advantages of safety and reliability,good treatment effect,long service life ,etc.
3. Constant pressure Anti-H2S drilling fluid mud gas separator manufactured by DC adopts high quality material , can effectively prevent the erosion of harmful gas and ensure production safety of man and machine.
4. The separated gas is transported to a safe area by the discharge line for combustion.
We will provide you with the most professional technical advice and complete after-sales service. The products have passed ISO 2000 certification and are absolutely worthy of your trust. You can always click here to learn more about us.