The structure and performance of drilling fluid centrifuge all have a bid progress, our country have already special mud centrifuge designed accords the characteristics of drilling fluid. Drilling fluid centrifuge is the most difficult master and the structure is complex equipment. But it is the key equipment except shale shaker.
DCLW series oilfield centrifuge is made of the motor, control system the two parts, the big density centrifuge matching use with the high speed centrifuge, it can realize the three screens, two machine solid control system scheme, it simplified the solid control system, decreasing the power, increasing the purification efficiency.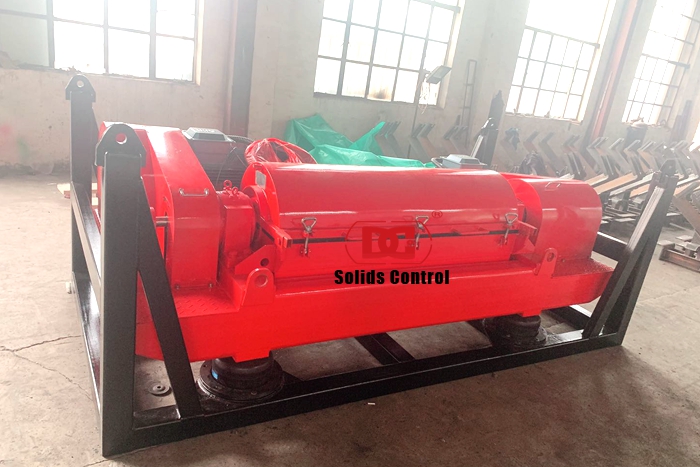 The decanter centrifuge has the advantages which other centrifuge don't has
1 The adaptability of the material is big, the separation range of the particles is big.
2 It is automatic, continuation, long running, it is easy to maintain, it can operate with seal.
3 The throughput of single machine is big, structure is compact, cover area is small and the operation cost is low.
4 It can realize remote automation control.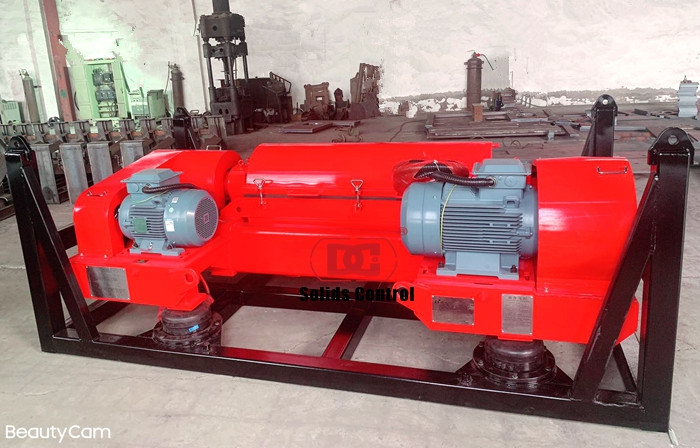 DC produce the decanter centrifuge is aim at the characteristics of the oil drilling fluid, it is the solid and liquid separation special equipment, it can complete feed stock, centrifugal subsidence and unloading in the condition of full speed operation. it is mainly used to recovery the barites, eliminate the fine solid, decreasing the solid content of drilling fluid, controlling the density of drilling fluid, viscosity, guarantee the drilling fluid performance and high speed drill well.
Drilling fluid decanter spiral unload subside centrifuge is using the centrifugal subsidence theory to separate with drilling suspension, the suspension enter into the drum from the feed pipe spiral stoker export liquid hole, in the action of centrifugal force, solid phase particles are pushed to the wall of the drum, through the impellers in spiral stoker push to the drum small end, the liquid phase through the over