The mud cleaner is the second stage in solid control system used in oil and gas field. But now the mud cleaners is in the first stage in the wastewater treatment system.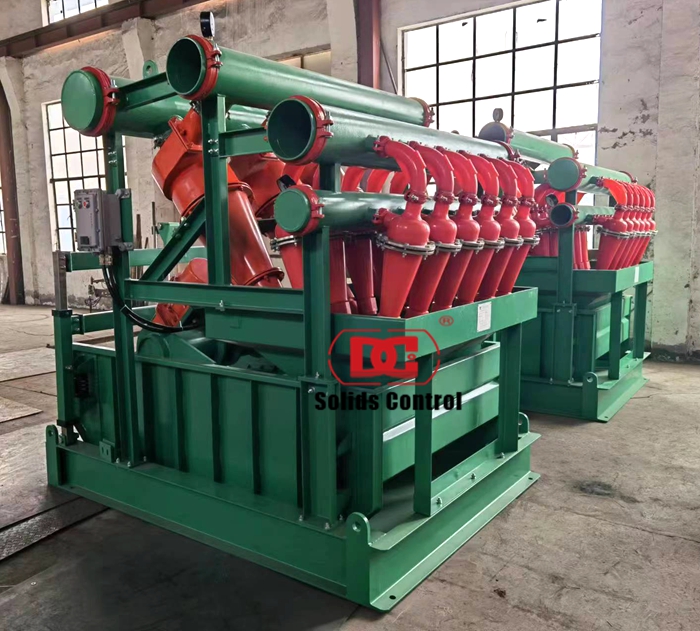 DC Solid control shipped 2 sets of 300m3/h mud cleanrs for European customer used in wastewater treatment system. The mud cleaner are combined from Desander, Desilterand an Underflow Screen, at the same time Mud cleaner has the higher cleaning function compared with separated desander and desilter.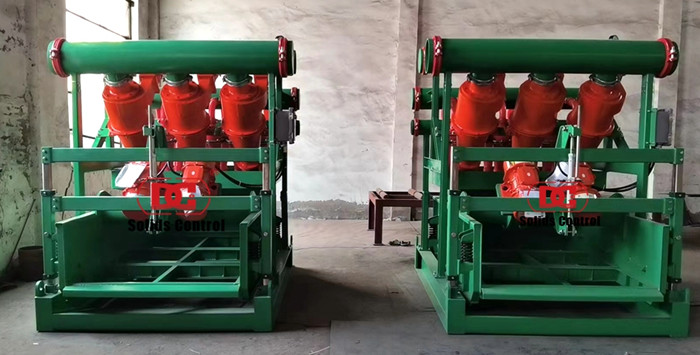 In addition to the reasonable design process, it equals another shale shaker. DC mud cleaner structure is compact, it occupy small space and the function is powerful. Mud cleaner is the ideal device of the second class and the third class solid control to treat the drilling mud.

We are an exporter of dilling mud cleaner for many countries. In oilfield solids control,drilling mud cleaners are very efficient for oil gas well drilling mud purification system.Mud Cleaners are one of the important equipments for solids liqiud separation system.