Jet mud mixer is a combination of centrifugal pump and mixing hopper with pipeline. The mud mixer is scientifically designed to be the optimal solution for mixing of both mud bulk material and mud additive chemicals into the drilling fluid.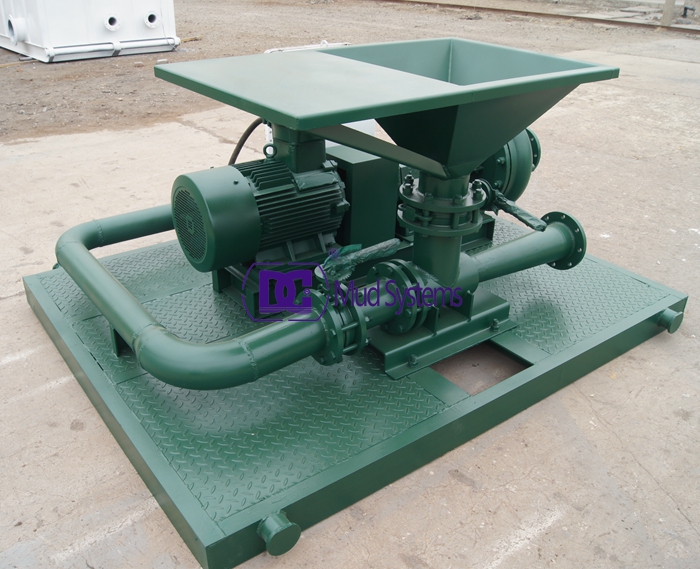 Jet Mud Mixer Main Parts
1. Venturi mud mixing hopper installed to help chemicals easily being agitated into water or drilling mud. The mixing hopper makes the mixing application easy and continuously.
2. Mixing pump will transfer drilling mud or water to mix chemicals gradually. The pump is mechanical seal and interchargeable with Mission Magnum.
3. Electrical control panels installed beside mixing pump to control the motor with delta starter. The delta starter is will be installed for motor 30kw and above, the motor bellow 30kw can be delta starter with extra cost.
4. Pipeline arrangement between mixing pump and mixing hopper with butterfly valve. Special pipeline arrangement can be done as per request.
5. A public skid to hold all above equipment for steady working and fast moving with lifting lugs.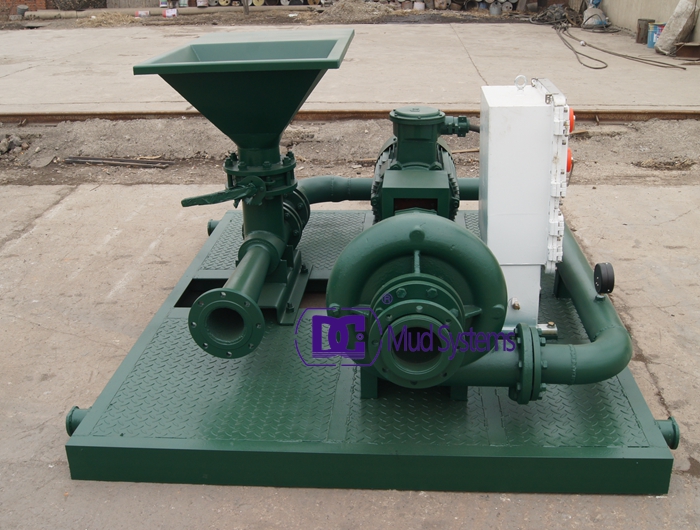 DCSLH series Jet Mud Mixer is special equipment to prepare and increase the drilling fluids weight by adding and mixing bentonite, change the fluid density, change the mud density, viscosity, and dehydration
DC solids control can produce Twin-Jet Mud Mixer consisting of two sets of centrifugal pump and mixing hopper. The effect is more prominent matching with Shear Pump.