Mud gun is considered to be one of the longest lasting on the market today. With a nozzle insert lined with engineered elastomer, the mud gun will not wear as easily as common steel inserts. Worrying less about the wear on mud guns means worrying less about the wear on mud pumps. Mission mud guns are an inexpensive solution to a potentially expensive problem. Other features include a collapsible handle, a 360? rotating swivel body, and the ability to be customized to any length, flanged or threaded.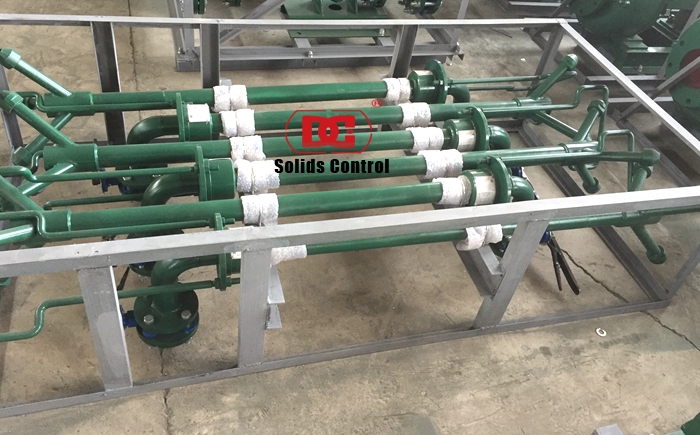 Mud guns are usually placed about 6 inches (~15 cm) from the tank bottom and typically come with a 360° swivel that allows directional positioning to stir dead spots. Dead spots can occur in right-angle compartments that have inadequate mechanical agitation or can be caused by piping or other mechanical obstructions.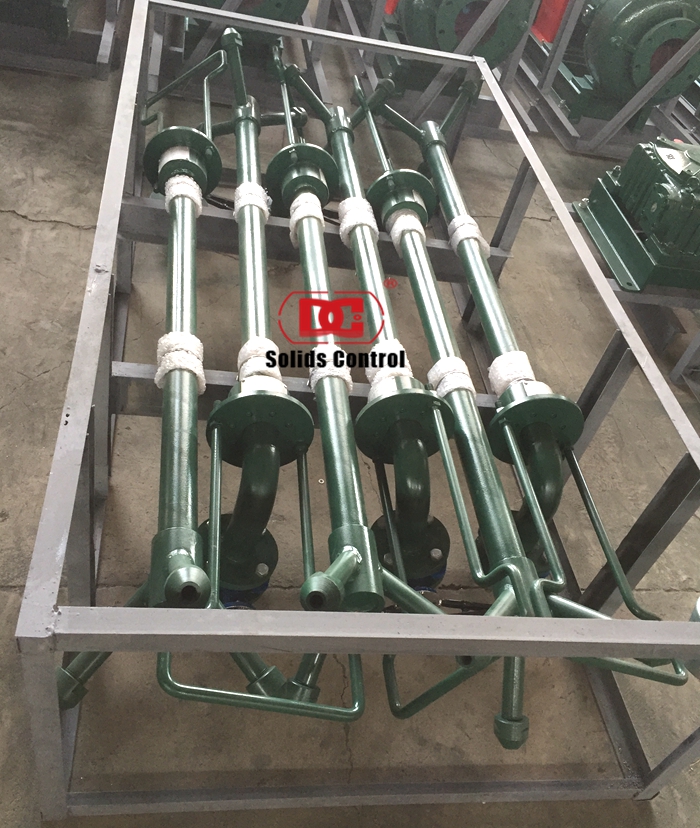 DC's premium quality mud gun is reliable for common use, that is available to standard mud tank and mud pump. It is with a nozzle or multi-nozzles on the top of transfer pipe. TR's mud guns are light weight, small footprint and easy transportation. Especially, the nozzle can rotate 360° which can affuse mud into mud tank regularly. Other features include a 360° rotating swivel and the ability to be customised to any length.
DC is a professional manufacturer of solid control system/equipment in china. We will provide our client high quality products with most reasonable price, at the same time we also sincerely offer the high level after sales service for any home or abroad clients. We still adhere to the concept of creating the maximum values and the satisfaction for our clients.