Mud Agitator as an important soilds control equipment, always used to agitate the mud consecutively and reliably to keep both the mud uniformity and the suspension of solids. Thus the drilling cuttings silt and sand in the mud will not precipitate down to the mud tank bottom when passing the solids control system.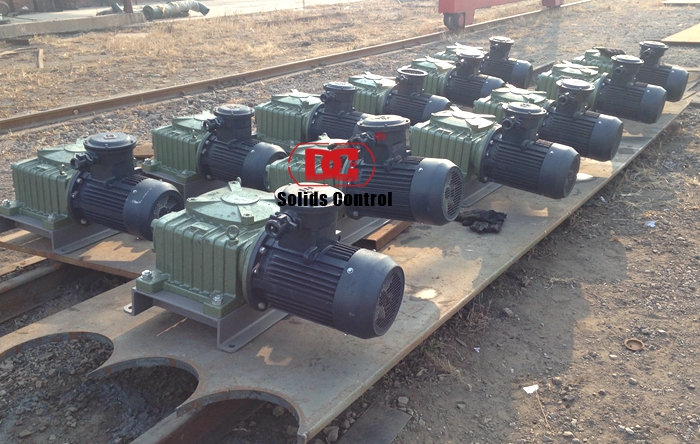 Mud agitator is typically located vertically on the mud mixing tank and mud storage tank. It can get a much better performance if worked together with the mud gun. Due to the simplex turbine decelerator, this product is featured by compact construction, light weight, balanced transmission, low noise, high efficiency of transmission and strong agitating power. Therefore, it is a reliable product in the solids control system.
Today, DC Solid control fished the production of 12 sets DCJQB7.5 Mud agitator for Dubai client, which is a supplemental order. Usually DCJBQ eries mud Agitator, Less than 5.5 kW drilling mud Agitator adopts the blender cycloid speed reducer, and it is applied to the drug liquids mixing tank. This mud agitator has the advantage of compact structure so it occupies small area.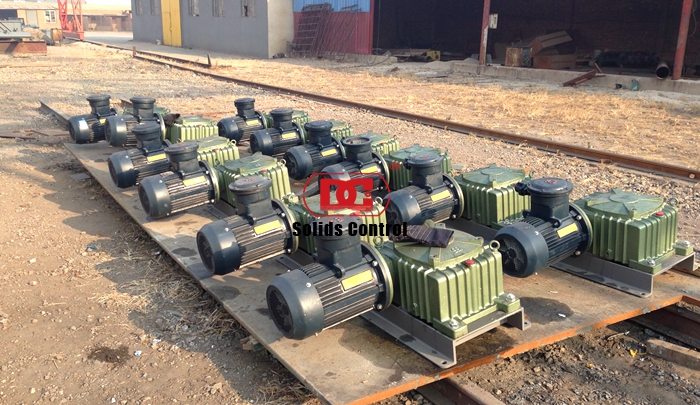 More than 7.5 kW Mud Agitator uses the turbo and worm gear speed reducer, with the large torque transmission、 the revolution is steady、it works reliablely and has great merit. Common model of mud agitator is JBQ5.5kW 、JBQ7.5kW 、JBQ11kW and JBQ15kW. The drilling mud agitator is an important components for DC Solids Control drilling fluids processing system.
Please contact DC office, if you want the cost-effective mud agitators.