Jet mud mixer (mud mixing hopper) is the equipment to match with the drilling solids control equipments. DC Solid control is the Mud Mixing Hopper Manufacturer. We can design and manufacture according to user request.
Jet Mud Mixer includes one mixing hopper, centrifugal pump and base. DC series Jet Mud Mixer is special equipment to prepare and increase the drilling fluids weight by adding and mixing bentonite, change the fluid density, change the mud density, viscosity, and dehydration. The effect is more prominent matching with Shear Pump.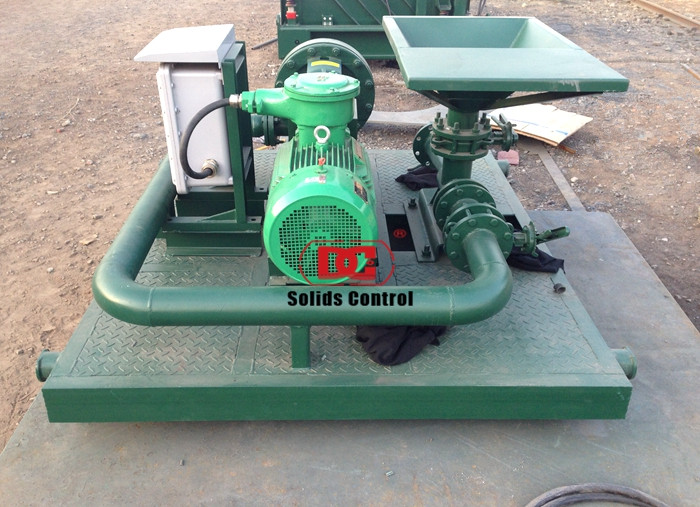 Jet Mud Mixer is a unit used together with the solids control system for petroleum grilling and horizontal directional drilling. The unit includes one sand pump, one jet mixing hopper and one jet mixer that are installed in a base with pipe valves. It is safe and stable and can be moved conveniently. At the same time, we can make Twin-Jet Mud Mixer according to the user requirements.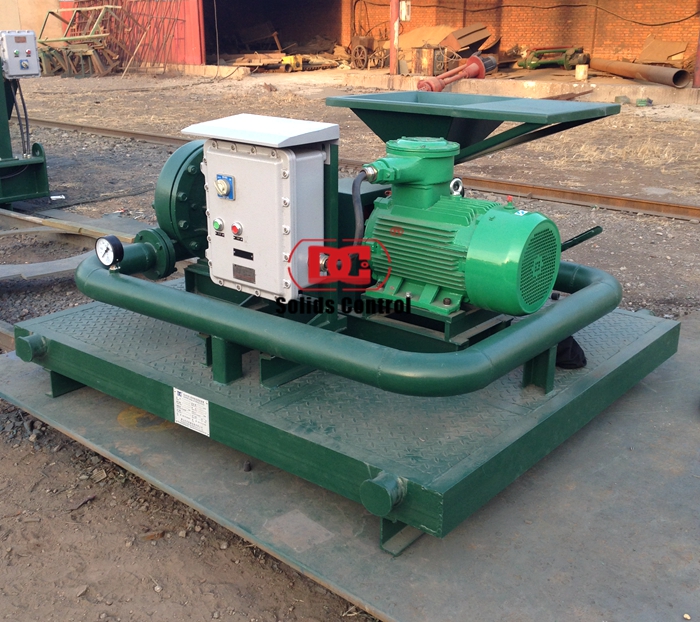 Advantages

Hoppers can be Venturi hopper.
Ideal design on sufficient working pressure make pumps higher performance.
New style with better feasibility under different working condition.
Meet drilling fluids weighting demand for 1500m ~ 9000m well drilling.
Hopper and pump connected with pipelines. More flexible on hopper and pump quantities.
Centrifugal pump is mechanical seal type. Reliable and durable.
Easy to operate and maintain.
we are a professional exporter of drilling jet mud mixer for many foreign countries such as Russia and India. We also build good relations with famous oilfield companies in the countries of Turkey, Indonesia, UAE, Morocco and so on. Due to the reliable quality, leading technology in the industry and thoughtful service, our product is the ideal choice for customers. If you need it please contact DC Solid control