Last week, DC Solid control shiped 3 sets of Jet mud mixer to French clients used in oil and gas field. And the clients were very satisfied with the delivery time and pre-sales service, said we are very professional in drilling mud cleaning field.
Jet Mud Mixer is specialized equipment used in the solid control process. Its purpose is to configure and aggravate the drilling fluid. This results in changes in the density, viscosity, and pH levels of the drilling fluid.
The drilling fluid and other drilling additives are appropriately blended and homogenized. It is crucial that the drilling fluid materials and the addition agents are first entered into the mud tank as otherwise, they could precipitate or conglobate. The Jet Mud Mixer prevents that from happening.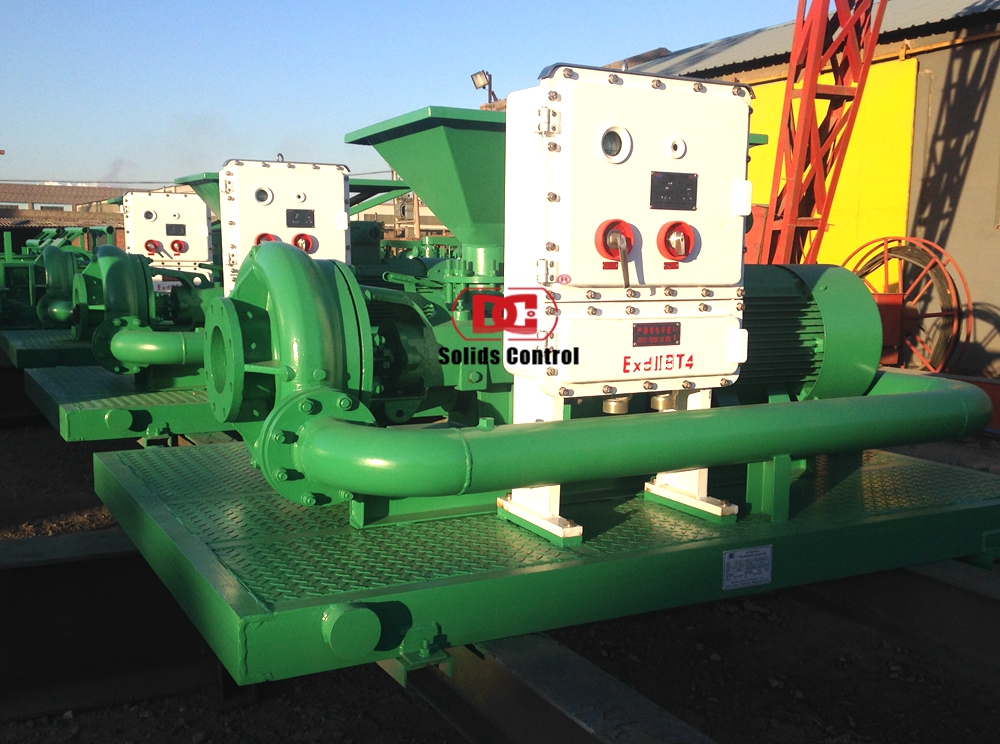 Main Features of Jet Mud Mixer

Centrifugal Pump
Mud mixing hopper
Impeller
Electric motor
Diffuser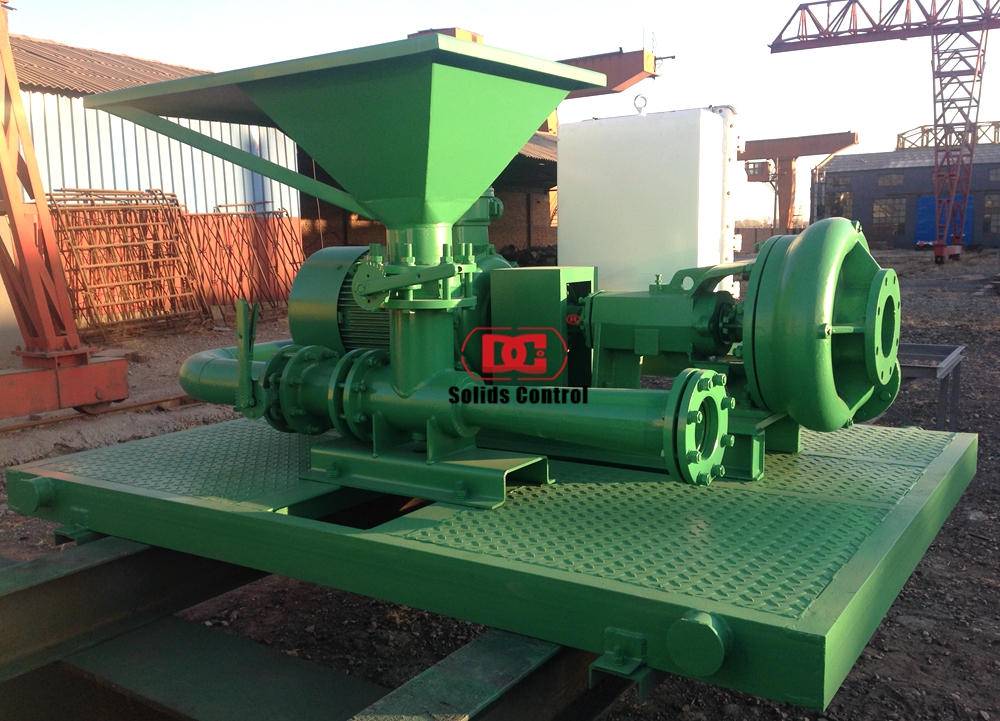 Next, the clients will placing a order of include shale shakers, and mud cleaners. Trust that the starting point of sales is to serve customers, and the customer will be our friend to get the mutual benefit.