Oil sludge is a mixture consisting of oil, water and solids. The treatment on oil sludge would recover much oil and water for reuse. Also it is an ideal solution to for the solids disposal. More oil and water recovered, more energy and resource could be saved. DC oil sludge treatment products mainly include decanter centrifuge, oil water separators and thermal desorption unit.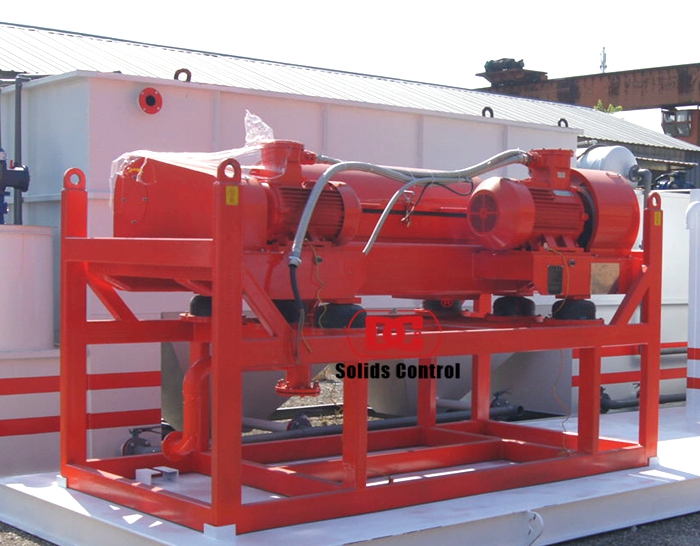 Last week, DC Solid control company shipped a set of DCLW355-1250 Middle Speed Decanter centrifuge for Oil sludge treatment system. The decanter centrifuges specially equipped to meet the separation requirements of the waste oil processing industry with specialized separation equipment and systems technology. Whether it is 2-phase or 3-phase separation.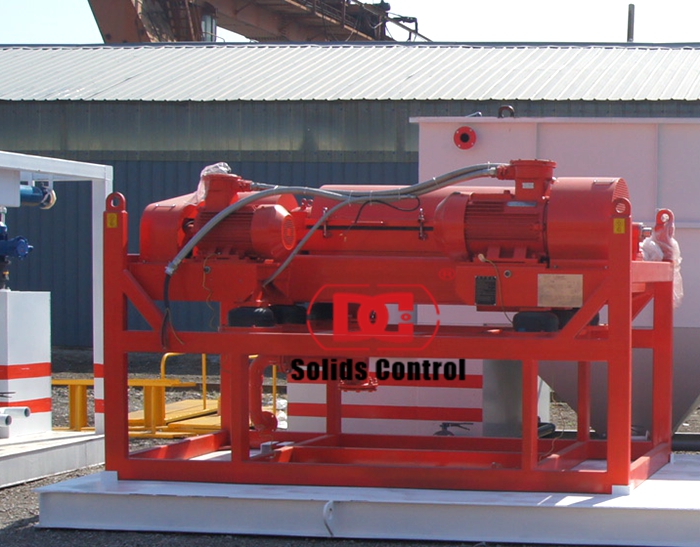 In fact, before releasing the oil sludge treatment technology, DC already has all the equipment included in this system. There are mainly coarse shaker module, waste centrifuge module and oil water separator module.
Waste centrifuge module–Before the sludge feeding in the decanter centrifuge unit, the polymer will be added into the sludge for demulsification process that will be helpful for oil separation from solids. The user needs a polymer dosing system that used to mix and add chemicals in the sludge. DC is also able to fabricate the dosing system. If the solids discharged out of the centrifuge still has higher oil content than expected, then do the dilution, demulsification and separated by centrifuge again.