In many cases, combinations of shale shakers and settling/centrifugal force are used together to provide an effective separation. The most familiar combination separator is the Mud Cleaner. See picture below.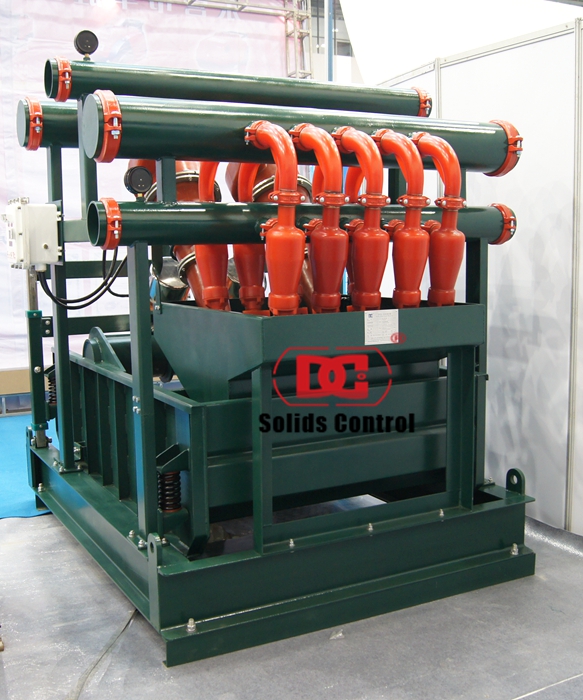 Mud cleaners were developed in the early 1970s to remove fine drilled solids from weighted mud without excessive loss of barite and fluid. They have also proved valuable tools in closed systems and other dry location applications. These devices use a combination of desilting hydrocyclones and very fine mesh vibrating screens (120-400 mesh) to remove fine drilled solids while returning valuable mud additives and liquids back to the active mud system.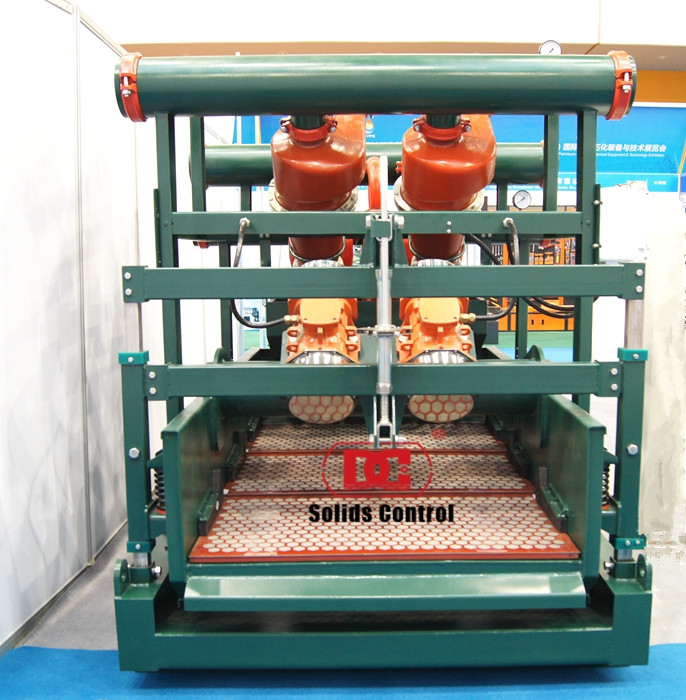 With our in-house engineering and design capabilities, DC Solid control can integrate any number of hydrocyclone arrangements with any of our shakers. In all cases, DC's hydrocyclones come with polyurethane bodies, where erosion resistant inserts are available. Standard hydrocyclone cone sizes available include 4", 5", 10", and 12" and can be provided in arrangements of one to 20 cones.
At present, DC Solid contol has many different type and models mud cleaner in the stock. Such as, double deck mud cleaer, dual motion mud cleaner, and all kinds of different flow ranges. If you have any request of mud cleaner, please feel free to contact us, all of our inventory products enjoyed a big discount.