Drilling fluid centrifuge is the obbligato equipment in drilling mud processing system. So it is widely used in petroleum and environmental protection industries. So there are many model centrifuges. Different customers with the different industries need the different centrifuge. Now we have manufactured a DCLW350×1250 centrifuge to Indonesia.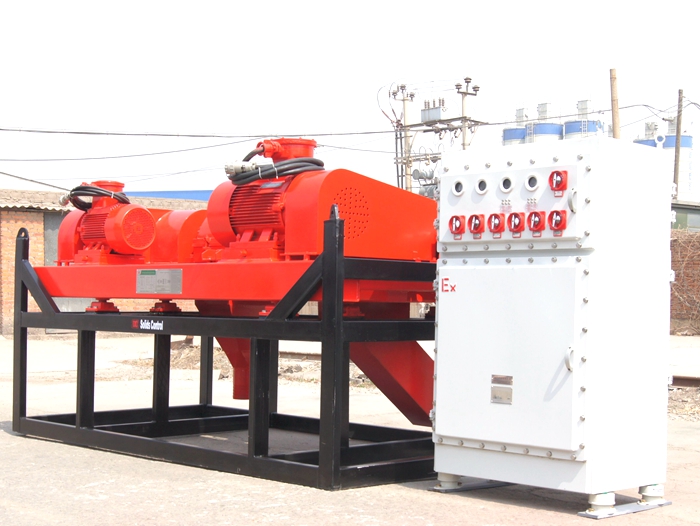 The characteristics of our centrifuge

DCLW series oilfield centrifuge is made of the motor, control system the two parts, the big density centrifuge matching use with the high speed centrifuge, it can realize the three screens, two machine solid control system scheme, it simplified the solid control system, decreasing the power, increasing the purification efficiency.
The decanter centrifuge has the advantages which other centrifuge don't has
1 The adaptability of the material is big, the separation range of the particles is big.
2 It is automatic, continuation, long running, it is easy to maintain, it can operate with seal.
3 The throughput of single machine is big, structure is compact, cover area is small and the operation cost is low.
4 It can realize remote automation control.
Now the centrifuge has already delivered. The customer show that satisfied with our equipment and service. He said our equipment is good as others but the price is not higher than other suppliers. So he want to establish long term relation business with us.
We always believe that DC Solid control will conquer all customers by our perfect service and high quality equipment.